Eden Prairie Residential Roofing Contractor
United Roofing & Remodeling Inc. has been climbing on roofs for a long time. We have been doing work for the Twin Cites area for over 20 years. We are experienced Twin Cities Roofing Contractors and take pride in our work, and in our reputation. To learn more about our residential roofing services read below.
Residential Roofing Options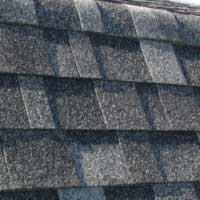 United Roofing & Remodeling Inc. can install all types of shingles, on all type of roofs. Whether your roof is steep or low pitched there are a number of options available. From Cedar Shakes/Architectural Shingles to the traditional 3-tab asphalt shingle, we are able to find the shingle that works for you. Shingles can have manufacturer warranties ranging from 25 years to lifetime. We are a certified GAF Master Elite Contractor.
Re-Roofing – Tear off and Recovers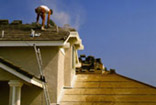 Re-roofing is the process of installing a new roof when a roofing system fails. Roofing system failures can be caused by a number of factors, including age, severe weather, poor workmanship, defective materials, improper specification of a roofing system, abuse and failure to maintain the roof properly.
Roof Repairs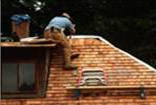 We all know how Eden Prairie weather can turn nasty without notice. Spring storms are especially troublesome and we often are in need of minor to major roof repair. Repairing a roof is the process where an existing roofing system has suffered damage, or aged or additions and adjustments are made to it. We offer repairs for Homeowners, Real Estate Agents and Insurance claims.
Flat Roofing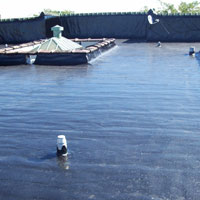 Your flat roofing on your home or business can be repaired or replaced by United Roofing & Remodeling Inc. Flat roofs have bad reputations, but you can be confident in the fact that we have been fixing damaged flat roofs for over 20 years. Whether it is an addition to your home, or recent storm damage, we have the expertise, quality workmanship and materials to solve your flat roof problems. We install built-up asphalt, gravel, modified bitumen and TPO membranes. New or repaired – no job is too big or too small!
Everguard® Residential Roofing System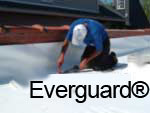 A custom prefabricated, reinforced, thermoplastic single-ply roofing system that is ideal for any commercial, industrial, or residential (flat or low-sloped) application. Industry-leading standard commercial warranty has no exclusions for ponding water or consequential damages. White membrane is highly energy-efficient, reflecting up to 87 percent of the sun's energy, reducing the energy needed to air-condition a building & saving building owners money. Extremely durable & easily installed by authorized contractors without disruption to daily operations, the roofing system is also leak-proof, energy-efficient, chemical & fire resistant, resistant to high winds, & virtually maintenance-free.
Cedar Roofing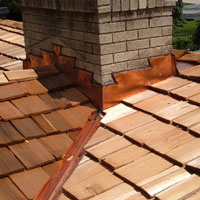 We install all types of cedar roofs, from heavy shakes to cedar perfections. Cedar can come with a fire resistant treatment, or be made out of a synthetic material. Also, existing cedar roofs often need small repairs, which we are highly capable of handling to ensure that the integrity of your roof is maintained.
Slate & Tile Roofing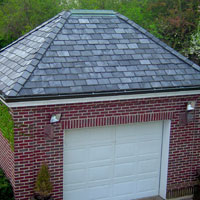 Natural Slate, concrete, and clay tile roofing materials have been protecting buildings from the elements for centuries. We've been working with these materials for over 20 years. Our expert craftsman will work with all types of Slate and Tile including architectural sheet metal. Restoring and repairing these roofs is our specialty.
Roof Chimney Tuckpointing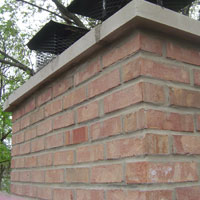 We will be able to meet your masonry needs by tuckpointing or rebuilding. The importance of a sound chimney, parapet wall, or brick facade is often underestimated, and can be the most common place for water to enter a building if not properly taken care of.
Residential Roof Maintenance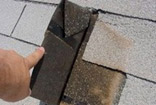 Maintenance involves the physical inspection of an existing roofing system to determine its current condition, detect weakness and failures and identify any potential future problems. Through a program of regularly scheduled annual or semiannual inspections, our technicians assist owners in protecting their roofing investments by seeking to identify damage in its early stages. Early detection of leaks and roof system failures make it possible for us to repair and extend the life of a roof system, which is significantly less expensive and time consuming than replacing an entire roof.
Contact us today to schedule your next roofing inspection.
Call us for a Free Quote at: (612) 617-1717 Or Request a Quote online