Vinyl Siding, James Hardie, & Aluminum Siding Contractor MN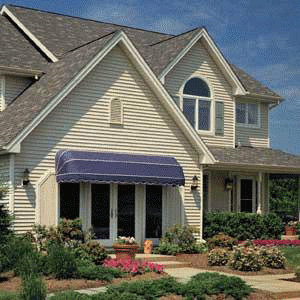 Sleet, snow, rain, hail, frost, heat and humidity – Minnesota can be an extreme environment for your house. Your siding has to be versatile enough to perform in all types of weather. Your home can take a beating from the elements to the exterior and siding is critical in ensuring your investment and the safety and health of your family. As your Twin Cities Siding Contractor we understand this.
Siding is like the skin of your home and has two main functions, aesthetic and protection. A home with properly installed siding and insulation can save you hundreds of dollars a year on heating and cooling costs. Siding is the first thing people see when looking at your house and curb appeal is very important when showing your home to prospective buyers. New siding may also help you increase the value of your home and even sell it quicker. Siding can be a worthwhile investment that can pay off with the right siding contractor. It will protect what's inside and give your home a beautiful exterior finish.
United Roofing & Remodeling offers a clear choice of product and guarantees. Our success is due to the professionalism of our approach and the superior design of our product.
Our siding systems are the most maintenance-free siding products on the market. They are backed by the strongest and most-comprehensive warranties in the siding industry.
Maintenance Free Siding Benefits
Up to 76% fewer seams
Never requires painting
4 times more insulating power
45% more noise reduction
Guaranteed to let your home breathe
300% more impact protection
Improved energy-efficiency
Seal out dust and dirt from outside
Reduce noise from the outside
Easy to clean
Enhanced security
Resists damage from cold, windy climates
Resists damage from wet, humid climates
Resists flame.
Resists damage from flying debris
Resists insect damage.
Resists cracking.
United Roofing Proudly Installs and Maintains Siding From these Outstanding Manufacturers
Call us for a Free Quote at: (612) 617-1717 Or Request a Quote online