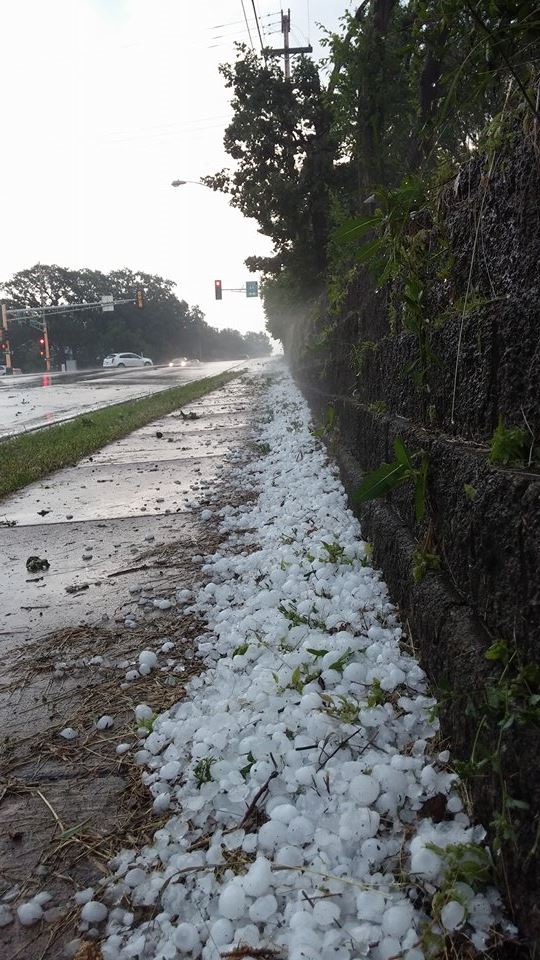 With the recent Ham Lake severe storms, the area has seen quite a bit of hail damage. While much of the focus has been on residential homes, Ham Lake condos, apartments and townhomes are still just as susceptible to hail damage as residential homes. In fact, hail damage repairs for these multifamily communities can in fact be more complicated than your standard roofing repairs. Due to the large amount of hail damage we've seen over the past few weeks, the roofing professionals at United Roofing & Remodeling are suggesting that every condo, townhouse and apartment community contact a reputable roofing contractor to assess your property for hail damage.
Complications of Condo and Apartment Roof Repairs
Identifying and properly documenting hail damage repairs is hard enough for standard residential homes. Add the intricacies of condos, townhomes or apartments and the process becomes much more complicated and time consuming. Typically these larger multifamily properties are either owned individually and managed by an association or owned by a larger company that may act as a property manager of the entire complex. These large properties must have significant insurance policies to protect themselves from catastrophes like severe storms, flood or even fire. An experienced roofing contractor should only handle navigating the complexities of these types of repairs.
At United Roofing & Remodeling, we have over 20 years of experience in the commercial roofing arena and have a hail damage claim specialist on staff that can help you work with your insurance company to ensure all necessary repairs are taken care of promptly. Depending on your insurance policy you may not have to pay much if anything out of pocket to handle the hail damage repairs that are necessary for your community. We've helped many of our customers coordinate complex repairs and are more than willing to meet directly with your insurance adjuster to discuss any roofing repairs.
Expert Roof Repairs Ham Lake MN
Roofing repairs for condos, townhomes and apartment buildings are much more involved than a simple residential repair job. For this reason it's important to partner with a roofing contractor with experience and a strong reputation in the Twin Cities community. At United Roofing & Remodeling, we've worked with homeowners associations, property management companies and individual real estate investors for decades. For more information on scheduling a free consultation to discuss any hail damage at your properties, give us a call today at (612) 617-1717.