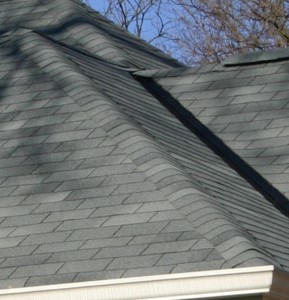 Let's be honest, the roof is your property's main line of defense. Your commercial property is probably one of life's largest investments. Therefore, the roof is arguably one of the most important aspects of any commercial property that no one should neglect! For this reason, United Roofing & Remodeling Inc. is here to help Minnesota business owners with any roof maintenance, roofing repairs, or roofing installation that may be needed!
"Quality Doesn't Cost…It Pays"
This is a term used quite frequently within our business. With over 20 years of experience, our professionals strive to deliver quality roofing repairs, roofing installation, and roofing maintenance in order to extend roof performance life. We are a fully licensed and insured company that uses expertise, experience, and the latest technology and installation techniques to deliver quality roofing systems all throughout Minnesota. Our team is provided in-house safety and skills training to ensure that every customer has a good experience with the most knowledgeable roofing contractors around.
Commercial Roofing Installation
We pride ourselves with currently being the leading commercial roofing contractor in Minnesota. Through our excellent customer support, our professionals are able to handle roofing repairs and standard roof maintenance on any commercial and industrial property that needs us. By choosing roofing installation from United Roofing & Remodeling Inc., we are so confident in our installation, repair, and maintenance skills, we can offer some of our customers warranty programs for as long as 20 years depending on the chosen roofing material! In this market today, that is generally unheard of, unless you work with United Roofing & Remodeling Inc.
One of the most popular types of roofs for any commercial or industrial property on the market today is flat roofing. Fortunately, we specialize in four different types of flat roofing:
Built Up Roofing
EPDM Single-Ply Roofing
TPO Single-Ply Roofing
PVC Single-Ply Roofing
No matter what type of roofing installation you are interested in, our professionals have experience with everything from apartments, industrial sites, restaurants, and churches. No property is unattainable.
Roof Maintenance and Roofing Repairs
In order to keep a roof in good condition, routine maintenance is a must. Let our professionals take care of this for you. We can come to your commercial property and provide a comprehensive exam along with a free estimate for any maintenance or repairs that may be needed.
So, if your commercial property needs roofing maintenance, roofing repairs, or an entire new roofing installation, United Roofing & Remodeling Inc. is the only commercial contractor you should call in Minnesota! Contact us today at (612) 617-1717 and protect your greatest investment!