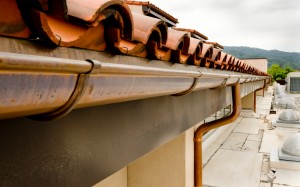 Do you own an office building or maybe even a strip mall? When tenants are involved, you want to make sure that you take all of the precautionary steps to ensure that your commercial property stays protected. When it comes to protection, there is no better place to start than the roof. Throughout the year, Minnesota has some of the toughest weather conditions around, so it is vital that the first line of protection on your commercial property is up to date. Team up with the Minnesota commercial roofing professionals at United Roofing & Remodeling and let us install one of our superior commercial roofing systems on your property today.
Get To Know Our Roofing Team
Investing in a new roof for your commercial property is a big investment. You should expect a high level of customer service and knowledge when choosing a roofing installer. With United Roofing & Remodeling, we bring a local feel with expert level technicians. With over 20 years of experience, we know the right way to handle an install project from start to finish. To top it off, our fully licensed and insured team offers competitive pricing that cannot be matched by most of our competitors.
Roofing Systems Offered
EPDM Roofing System – This single ply roofing system is built to protect against the frigid winter months and stormy summer evenings in Minnesota.This affordable roofing option is great for commercial properties because the installation is fast and allows for an easy cleanup.
PVC Roofing System – By implementing ultraviolet-resistant polyvinyl chloride (PVC) into this roofing system, this style not only offers protection against weathering, but is also extremely strong against industrial pollutants and chemicals. For some industries, this material offers added protection against the fumes and chemicals that your commercial property releases.
TPO Roofing System – One of our newest roofing systems available, the materials used in this type of roof are environmentally friendly and very cost effective. Coming in both TPO and TPO-1, our roofing specialists can help you determine which system is best for your property.
Metal Roofing System – This style of roofing is not as well known in today's world, however it does bring certain benefits that you may want to consider. Metal roofing can last 2 to 3 times longer than asphalt roofing, and is extremely energy efficient.
If your Minnesota commercial property is in need of a new roof, partner with United Roofing & Remodeling today! Give us a call at (612) 617-1717 to request a free quote from one of our dedicated staff members.