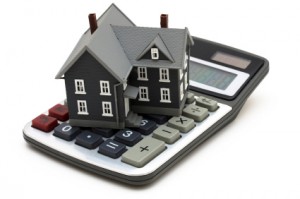 Proper maintenance on a home goes a long way to help maximize the life of your residence. Over time, there are certain projects that you can delay or skip over and not have to worry about having any repercussions. Your roof on the other hand is arguably one of the most important maintenance items regarding your home. The minute you are made aware that your roof needs repairs or replacement, it is important that you partner with a professional roofing contractor as soon as possible. That is where United Roofing & Remodeling, Inc., a local contractor, comes into play. Our dedicated staff can get your roof back to working order in no time, limiting the chances of our diverse Minnesota weather from having a negative impact on your home.
Roofing Experts
By serving the great state of Minnesota for over 20 years, our experienced team has developed a great reputation around the community that our residential roofing services are top of the line. We take pride in putting the customer first from beginning to end. Rest assured that our roofing professionals will complete your roofing job correctly the first time, thanks to our high quality products, equipment and roofing expertise. To top it off, our roofing services are made available at an extremely affordable price.
Residential Roofing Services
Minnesota weather can cause heavy wear and tear on a roof because of various reasons including direct contact with sunlight, rain, snow, and ice, as well as heavy exposure to winds. Our team of professionals specialize in offering the following residential roofing services:
Shingle Repair and Replacement – Serving as a GAF Master Elite Contractor, we offer various types of shingles designed to fit your every need. Additionally, most of the shingles offered include manufacturer warranties lasting 25 years to a lifetime.
Roof Replacement – If you are in a pickle and need a total roof replacement, United Roofing has you covered. There will be a time in your life where your roof fails and it is important to have a contractor that you can trust. We will work with you every step of the way to ensure that you receive an affordable, long lasting option.
Roof Repair – Roofing repair is just as important as a new roof. If you do not quickly address damage to your roof, you may suffer more down the road. Don't let the tough weather in this area bring you down. Stay protected with our roof repair services!
So, if you live in Minnesota and are looking to find a roofing contractor that you can count on, United Roofing & Remodeling, Inc. is just the partner for you. Give us a call today at (612) 617-1717 to request a quote on your roof repair needs.