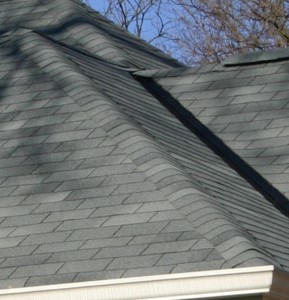 Two blondes were roofing a house. Blond one began to pull out a nail and then hammer it into the roof. Then he'd pull out another nail, look at it, and throw it over his shoulder. Blonde two saw what blonde one was doing and said, "Why do you keep throwing out every other nail?". The first blonde replied, "Because their point is on the wrong end." The second blonde then said, "You airhead, those nails are for the other side of the roof!"
At United Roofing and Remodeling Inc, quality doesn't cost, it pays. If you are looking to replace, fix, or install a roof on your commercial property, look no further than the expert professionals at United Roofing. Serving the great state of Minnesota, especially within the Twin Cities areas, for over 20 years, we take pride in installing quality commercial roofing systems for all of our valued Minnesota residents.
The United Roofing Reputation
Looking for professionalism and quality work? We are a factory trained and certified GAF Master Commercial Roofing Contractor. We take customer communication to heart and make ourselves available to answer your calls and respond to any questions you may have during the entire process. We are certified with both Versico and Johns Manville products but are open to unique projects that you may want to have on your roof. With our experienced field staff, our expert sales crew, and an estimate center looking to get our customers the best deals, United Roofing & Remodeling seems like the only logical choice.
Commercial Roofing Services
Commercial vs. residential can have major differences. Therefore, we offer professional consultation and recommendations from our experts that understand quality commercial roofing systems. Our crew will help you understand everything from what a low slope roofing option is to what type of shingle is the most cost effective. We offer a variety of roofing services for commercial properties.
Maintaining The Roof: We offer regular maintenance on any roof that we install so that we can extend the life of the roof as long as possible, saving you lots of money.
Repairing The Roof: Minnesota weather can be harsh on roofs. As a professional roofing contractor, we will always use the right material to ensure proper performance and longevity after repairs.
Restoring The Roof: Not ready to replace your roof? We can save you up to half the cost of a new roof! This can extend the life of your roof for up to 15 years!
Replacing The Roof: Not all roofs can be saved. We can find the best option for you in a jiffy. Installing a quality commercial roofing system can last up to 20 years or more!
So if you own commercial property in Minnesota, it's time you called United Roofing & Remodeling Inc. We offer excellent customer service, quality performance, and impeccable materials all at reasonable prices. Don't let a couple of "dumb blondes" install your commercial roofing system. Call United Roofing & Remodeling today at (612) 617-1717.