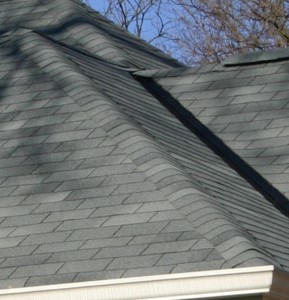 The team at United Roofing has been providing Top Quality Workmanship for the Minneapolis, MN area for over 20 years. We have built our reputation on the quality of our work and knowledge of the Minnesota roofing industry. Our team can expertly install any type of Residential Roofing System including Cedar, Slate and Asphalt Shingles. As an Experienced Residential Roofing Contractor and Certified GAF Master Elite Contractor, we are very capable of providing long lasting roofing solutions for your home. We pride ourselves on using Quality Materials that withstand harsh Minneapolis weather.
Storm Damage Roof Repair
Has your roof been Damaged by recent Severe Weather or in need of a Roofing Replacement? Over the last few weeks the Minneapolis, MN area has been hit by numerous storms with large hail and strong winds. United Roofing is more than qualified to Repair Storm Damaged Roofs. Our team can handle any size roofing job no matter how extensive the damages are.
United Roofing's Expert Roofing Repair Services Include:
Expert Evaluation of the Hail Damage or Wind Damage
Free Roofing Service Estimates
Storm Damage Roof Repair utilizing Quality Materials
Leaky Roof Repair
Roof Tear Off
Re-Roof
Roof Replacement
Assistance with Insurance Claims
Residential Roofing Options
Who says that your roof has to look the same as all the other roofs in the neighborhood? There are wonderful roofing choices available today that utilize technologically advanced materials. The expertise of United Roofing ensures that your roofing installation will be done correctly, no matter which materials you choose. We are a Certified GAF Master Elite Contractor that have earned the trust and respect of homeowners, insurance companies and realtors all across the Minneapolis and St. Paul, MN area.
Cedar Roofing
Slate Roofing
Clay Tile Roofing
Asphalt Shingles Roof
Everguard® Roofing System
Flat Roofing Systems
Experienced MN Residential Roofing Contractor
The Roofing Experts at United Roofing can provide your home with a High Quality, Durable Roof that can handle Minneapolis, MN weather for many years. We are a very experienced Minnesota Residential Roofing Contractor with over 20 years of working for homeowners like you. As a Certified GAF Master Elite Contractor we are able to offer warranties that others cannot provide. You can choose from an assortment of quality roofing materials to enhance the aesthetics of your home. Our services include Roof Repair, New Roofs, Tear Offs and Roof Replacement.
Contact United Roofing & Remodeling, Inc. at (612) 617-1717 or Request an Online Quote Today!