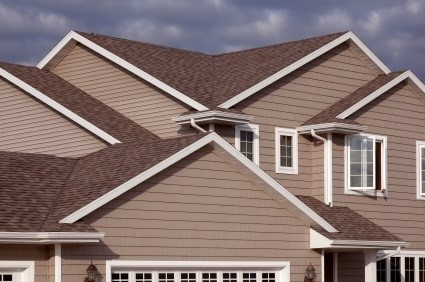 It is never too early to prepare for the upcoming winter here in Edina, MN. Will your residential property be prepared to go up against whatever mother nature brings your way in the coming months? The first part of your home to evaluate before the snow and ice arrives is your roof. Our team at United Roofing takes pride in providing Edina with residential roofing installation and repair services. We truly believe that quality doesn't cost….it pays!
Residential Roofing Services for Edina, MN
As a homeowner, there are some projects that you may be able to tackle on your own. When it comes to roof repair or replacement, this is one project you need to leave to the professionals. As your first line of defense against rain, snow, and ice, it is imperative that your residential roof is in working order at all times. To the blind eye, your roof may not look damaged even though it could be. To be sure, consider touching base with our residential roofing installation and repair team and let us provide you with a detailed inspection of your existing Edina, MN roof. With more than 20 years in the roofing industry, our staff has handled all sorts of residential roofing projects, both big and small. As a certified GAF Master Elite roofing contractor, which has only been achieved by 2% of roofing contractors, you'll be able to sleep easier at night thanks to the expertise that we bring to the table.
Storm Damage Roofing Repair Specialists
Winter brings lots of snow and ice to the Edina, MN area. This added pressure can add thousands of pounds of weight to your residential roof. Rather than being reactive if your roof is damaged during a storm, have a team on your side that will be quick to assist and is insurance approved. By choosing United Roofing, you get all of this plus more! We'll make the insurance adjustment process simple for you and will always keep your best interests at the forefront of any conversations that we have with your insurance provider.
Take a minute to evaluate your residential roof before the winter months arrive in Edina, MN. Team up with our dedicated staff at United Roofing for all of your residential roofing installation and repair needs. Keep our information handy should storm damage ever occur with your roof. Give our insurance approved team a call today at (612) 617-1717 or email pjeanotte@unitedroofing.com  to request a free quote.