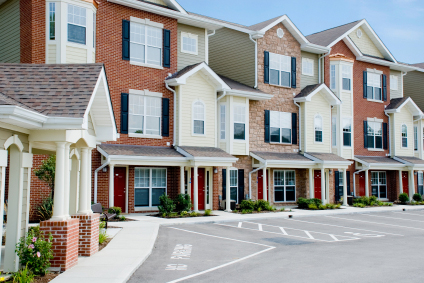 Serving as President of one of the many Apple Valley Home Associations comes with a lot of responsibility. You must be very responsive to homeowners that need assistance or have recommendations. When storm damage occurs, you must have a relationship with a local contractor that can provide assistance quickly. When it comes to roofing repairs and replacement, United Roofing & Remodeling is the contractor that will make you look like the best President that your homeowners association has ever seen! Whether you are in need of roofing repairs on town homes, an apartment building, condos, or single family homes, our highly trained staff has you covered. If you are concerned about any property, let our team perform an Apple Valley storm damage inspection to make sure that your neighbors are taken care of.
Get To Know The Team
With over 20 years in the roof repair business, our staff has seen it all when it comes to damages. Specializing in both residential and commercial roofing repairs and installation, we can offer you elite service and performance at an affordable price. Let's face it, Minnesota weather can be tough throughout the year. With brutal winters and stormy summers, your residence takes a beating every year. This is why we use the best materials on the market to help fight against the severe Minnesota weather. Our staff is licensed and insured and we offer free estimates on any roof services that you may need in Apple Valley.
Residential Roofing Services
By teaming up with United Roofing & Remodeling, Inc., you have access to diverse residential roofing services for any circumstance that comes along in the Apple Valley community. Some of our popular roofing services include:
Re-Roofing – Removing the non functioning roof and recovering the residence is one of our specialties.
Repairs – Sometimes shingles and minor roof damage can occur from a Minnesota storm. We can handle any roof repairs that you need, big or small.
Flat Roofing – If there are any flat roof issues within Apple Valley, our experts can easily handle the repairs.
Everguard® – This roofing system is incredible energy efficient and is sure to save your neighbor's money on their energy bills.
Cedar, Slate & Tile Roofing – If you are looking for a more unique style roof for your community, our staff has been working with these styles for 2 decades.
Maintenance – Consider investing in annual or semi-annual roof inspections so that you catch any damage before your neighbor's do!
Take some of the stress off of you as the President of your Apple Valley Home Association and team up with United Roofing & Remodeling today! Give us a call at (612) 617-1717 to learn more about our roof association repair services.