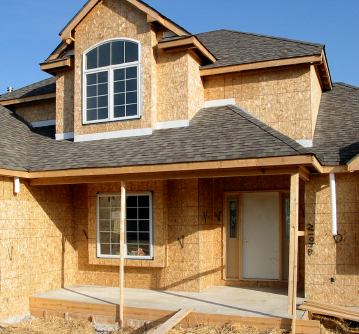 Whether you own single family homes, townhomes, condos, or you live in an apartment, protecting where you live is of the utmost importance. Lots of Ham Lake Home Associations have regulations for storm damage inspection to keep your roof in good shape. At United Roofing & Remodeling Inc., we offer roof repairs for all types of Ham Lake Home Associations, including townhomes, apartments, single family homes, and condos. We have been serving the Ham Lake area for over 20 years, installing and repairing association maintained roofing systems!
When you are on the lookout for any type of service in the area, you want highly responsive, knowledgeable professionals that are good at what they do. At United Roofing & Remodeling, we are fully staffed with a great team of experts that beat out the rest. We stay current with the latest technology and installation techniques so that we can provide you with the best service possible. We get the job done right, the first time!
Ham Lake Home Associations
We all want our neighborhoods to look nice. This is why United Roofing & Remodeling works with all different types of Ham Lake Home Associations. Whether your neighborhood needs a door-to-door check of single family homes checking for storm damage inspection or you would like residential roof maintenance on your townhomes, apartments, or condos, we can provide those services to you at very competitive prices!
Roofing Repairs
After a big storm in Ham Lake, it's important to make sure the first thing providing protection to your home, your roof, didn't get damaged in the process. United Roofing can perform a storm damage inspection in a jiffy and can let you know if your roofing system has suffered damage, aged, or needs adjustments made to it to protect its integrity. We are a certified GAF Master Elite Contractor and can work to find the right replacement shingles that you may need to match your home. We also have the ability to work with your insurance company after a storm damage inspection to reduce your out of pocket expenses.
No job is too big or too small at United Roofing & Remodeling. When damage happens to your roof, regardless if you are dealing with single family homes, townhomes, apartments, or condos, let your Ham Lake Home Association work fast in restoring your roof and saving the homes in your community. Our team of professionals can work fast to get your place back in safe, functional condition. For more information or to get your free estimate today, call us at (612) 617-1717.