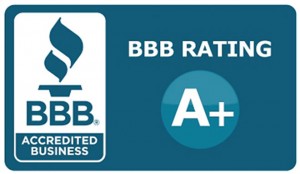 With the recent severe storms that have been making their way through parts of Minnesota, homeowners are being faced with extensive storm damage and hail damage to their roofs. This damage can often be overlooked, which can result in a compromised roof leading to leaks, structural damage, and other major problems down the road. If you're in one of the areas of Minnesota that has been hit hard from recent severe weather, don't hesitate to reach out to United Roofing & Remodeling today for a free consultation to discuss your roof repair or roof replacement options.
Hire a Roofing Contractor Who Works with Your Insurance Company
If you think you've experienced hail damage, call a storm restoration contractor to come to your home and provide a free roof inspection. This way you'll have a full inspection that will outline any storm related damage to your home and won't have to spend time filing a claim if there is no damage.
We'll Meet Directly with Your Insurance Adjuster
If we find sufficient storm damage requiring either roof repair or in some cases roof replacement, we'll be glad to meet you at your home with your insurance adjuster. While most insurance adjusters are honest and thorough, storm damage can still occasionally be overlooked. For this reason, it's incredibly important to have your roofing contractor present during the adjuster's inspection. If your roofing contractor is not willing to meet with the insurance adjuster, or is not able to voice your concerns to the adjuster, it may be time to look elsewhere for a storm damage repair contractor.
There's Often No Need for Multiple Bids
For many storm damage claims, it's your insurance company that will dictate the cost and scope of work. Experienced Minnesota storm damage contractors will work out any pricing differences directly with your insurance company. If your claim is accepted by your insurance company, all you should be responsible for paying is your deductible.
Free Roof Inspection
Don't let another day pass without having your roof inspected based on the recent severe weather that we've seen throughout Minnesota. Give United Roofing & Remodeling a call today at 612-617-1717 and we'll be happy to provide you with a thorough roof inspection to see if you sustained any roof damage that needs to be repaired.