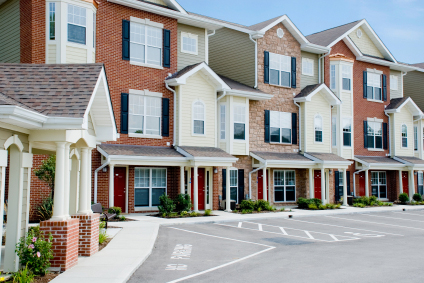 Looking for quality roofing services in Minnesota? At United Roofing & Remodeling Inc, quality doesn't cost, it pays! Serving many Minnesota home associations around the area, United Roofing is here to help with all of your residential roofing needs! We perform quality roofing services for single family homes, townhomes, condos, and even apartments. No job is too big or small for our professionals!
United Roofing and Remodeling Inc. has been serving the local Twin Cities for over 20 years. We take pride in our work and our reputation and strive to give all of our customers quality roofing services at an honest and fair price. Craftsmanship, superior service and integrity are the three constant traditions that uphold our business for over 20 years! Our staff takes each project seriously and provides highly responsive, knowledgeable professionals that are trained and up to date with the latest technology and installation equipment. We work with several Minnesota home associations who are looking to find professional technicians using high quality materials, at a low price point for their townhomes.
Quality Roofing Services
We enjoy working with Minnesota home associations and look forward to providing quality roofing services for townhomes and condominiums. We want to help you maintain your high quality lifestyle so that you and your members can live peacefully. At United Roofing, we are a factory trained and certified GAF Master Elite roofing contractor that offer superior protection in the harsh Minnesota weather. When Minnesota home associations choose us at their roofing contractor, they are choosing a company that is backed by warranties originating from America's largest roofing manufacturer. Not only do we understand replacement and installation, we understand that Minnesota home associations are looking for experts in roofing repair too. Emergencies can happen and when they do, it's important to have a reliable roofing contractor in your back pocket! At United Roofing, we can help you with your storm damage situation or any other disaster restoration services that you may need. Our service teams can be dispatched at a moments notice, giving you peace of mind when an emergency does occur.
At United Roofing and Remodeling, we are ready and willing to provide quality roofing services to anyone in need! Whether you are building town homes, in charge of of your home association, or your place needs to be repaired, United Roofing and Remodeling can help you! For a free quote, give us a call today at (612) 617-1717.