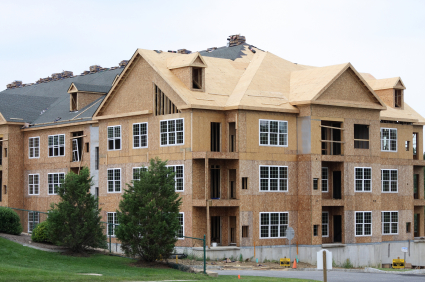 No matter what type of roof you need, United Roofing & Remodeling, Inc. can provide you with a Quality Roofing System that lasts. We are a full service Minnesota Roofing Contractor with the skills, equipment and resources to do the job right. Structures in Minneapolis and St. Paul, MN require a roofing system that can withstand harsh weather conditions and protect the individuals inside. United Roofing is a Commercial Roofing Contractor as well as providing expert Residential Roofing Services and Association Maintained Roofing. You can trust a local roofing company that has an A+ BBB Rating.
Commercial Roofing Contractor
Commercial Roofs come in all shapes and sizes. It takes an expertise to know how to install and maintain a durable commercial roofing system. At United Roofing & Remodeling we specialize in Commercial Flat Roofing Systems that utilize some of the highest quality, technologically advanced roofing materials in the industry. Advanced roofing systems are more energy efficient and moisture resistant.
Flat Roof Options for Commercial Structures
TPO Single-Ply Roofing
EPDM Single-Ply Roofing
Built Up Roofing
PVC Single-Ply Roofing
Residential Roofing Services
The Twin Cities Metro Area, Including the cities of Minneapolis and St. Paul, MN are home to over 3 million residents. Each of them needs a solid roof over their head and United Roofing and Remodeling is just the company to help make that happen. Our Residential Roofing Services rank extremely high in customer satisfaction. We provide several quality roofing options for homeowners in all of the local communities.
Asphalt Shingles
Residential Metal Roofing
Residential Flat and Low Sloped Roofing
Cedar Roofing
Natural Slate and Clay Tile Roofing
Association Maintained Roofing
Townhome and Condominium Associations rely on United Roofing & Remodeling, Inc. for all of their roofing needs. We provide services that help to maintain a high quality of life for residents. No job is too big or too small for our team of roofing experts.
Roofing Installation
Roofing Repair
Roof Maintenance
Storm Damage Exterior Repair
Minneapolis / St Paul Roofing Professionals
United Roofing & Remodeling, Inc. provides solutions for all of your roofing problems. We are proud of our reputation as one of the Very Best Roofing Companies in Minneapolis/St. Paul, MN. As a Commercial Roofing Contractor we specialize in innovative commercial flat roofing systems and metal roofing. Our Residential Roofing Services provide area homeowners with peace of mind in knowing that their home is well protected. We also handle services for Association Maintained Roofing of all shapes, sizes and dimensions.
Contact United Roofing & Remodeling, Inc. at (612) 617-1717 or Request an Online Quote Today!